Page Speed of the website is a critical factor in SEO today. But to speed up your website is no easy task. If you check your website on Google's Page Speed Insights or Ubersuggest SEO Analyzer.
The faster your site loads, the lower your bounce rate. Your ranking on Google mainly depends on your bounce rate. If your bounce rate is high then it would be difficult to rank on top of Google.
Note: The best time of website loading is 3 sec, if your website loads in more than 3 sec half of your visitors will leave before they even arrive on your website.
How Website Speed is Important in SEO practices?
According to the Google algorithm, site speed is one of the important factors of SEO practice to rank pages. A website with a longer load time will generally have a higher bounce rate and it has shown a negative effect to rank on google. Over 25% of visitors will leave your site if it takes longer than four seconds to load. If you want less bouncing rate and more visitors, make sure it loads as fast as possible.
Pingdom's Website Speed Test is the best tool to determine your website speed.
But in the tech industry, the average load time for most websites is above 8 sec to 11 sec or even above. If you want first ranking on Google then your site load time must be under 3 sec. According to a survey, the less your website load time, the more your visitors and your website will rank on google fast.
Minify CCS, JavaScript, and HTML
Minification is the process of removing unnecessary data and remarks to reduce the document size, and as a result, the time it takes to download them. It contains fixing and removing codes, formatting when needed. Though some WordPress plugin options, you don't need coding to fix this. There are several tools that convert the file into a minified version like W3 Total Cache, WP Super Cache, WP Rocket, HTML minify, and more.
Reduce Redirects
Redirect to another page cause the to website load slower. Redirection is the waste of time and increases your bounce rate.
As an ever-increasing number of individuals utilize mobile phones, redirects will turn out to be increasingly more of an issue. Any site that has implemented a mobile search engine optimization recently should give close consideration to the redirects occurring on their pages.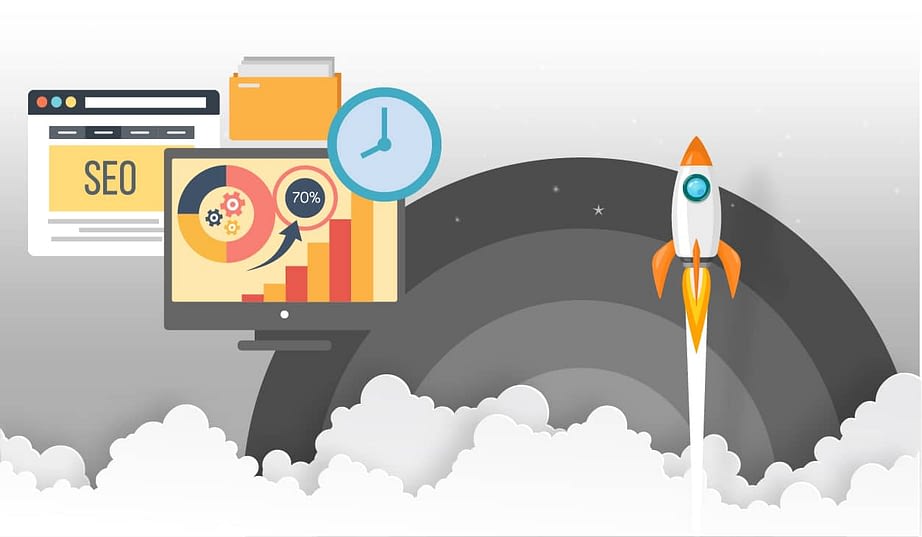 Enable Browser Caching
Browser Caching makes a big impact on increase website speed. Whenever you browse a website, few small files have been downloaded from the server to your location. This means whenever you revisit the site, your browser can load the page without sending another HTTP solicitation to the server. IT is a benefit for revisitors the website will take .10 sec instead of 2 sec.
Improve Server Response Time
Server response time affects your website traffic you receive, the resources each page uses, the software your server uses, and the hosting solution you use. A DNS, or domain name system, is a server with a database of IP addresses and their associated hostnames. When a user types a URL into their browser, a DNS server is what translates that URL into the IP address that indicates its location online.
Use a Content Distribution Network
Content Distribution Networks (CDNs) is the network of servers to decrease the load times for your visitors. When a visitor visits your website it sends requests to the same server, which means if your website has high traffic, it takes time to process each request and which may slow down your website.
Optimize Images
Images play a vital role in site speed and designing of the website. Large files may slow down the website speed. The image on the website attracts the customers and also decrease the visitors. Though for the eCommerce website, images are necessary or you can say the life of the website. So, you can't remove images but you can reduce the image size or optimize images. The smaller your file, the faster your site load.
Conclusion
increase website speed matters the most when your website has good traffic. People don't wait for more than 5 sec to load a page. You should get ready to optimize your website. These are the small steps but it will give a big impact on your website. Test your website on Google's Page Speed Insight and start on the errors and remove encoding that slows down your website, it will help you to increase traffic, ranking, and score.