After all the ups and downs of 2020, brands and retailers are beginning to finally settle into the "new normal". 2020 was the critical year for every business. 2020 brought major changes in people the way they shop, and the sellers had to pivot their businesses. With worldwide online business sales projected to reach $ 5 trillion by 2021, businesses need to maintain their momentum and keep their competitive edge. Businesses that don't have an online presence before 2021, now suddenly come online. The people who want to grow your business must grow their online presence through websites or eCommerce stores.
That is the reason online business trends must be analyzed and adopted promptly. Yet, similarly as quickly and radically as eCommerce rises, it changes. Online business is an ever-changing space with a wide range of moving parts. To prevail as an eCommerce business, you should keep in contact with the top eCommerce trends. We talk about the top 9 eCommerce trends to look for in 2021. 
Voice Commerce
 80% of people around the globe are relying on voice search. Also, we can see the demand increase for the devices of voice search and voice assistants like Alexa, Google Assistant, Siri, and more. When people do online shopping, they prefer Voice commerce.
Voice shopping is gaining high popularity, as it permits to improve customer retention, and satisfaction, and expand the customer base. Voice commerce is expected to hit $40 billion by 2022, we will see businesses utilizing this technology to make it simpler for clients to look for and purchase products. Searching for an item and confirming buys through voice, appears as though it will be the new trend for customers going ahead. Business improving voice will grow the client market and give a modern touch to their website.
34% of individuals who don't own a voice assistant are keen on buying one.
Voice commerce is predicted to hit $40 billion in 2022.
The size of the smart speaker market has exceeded $ 30 billion by 2024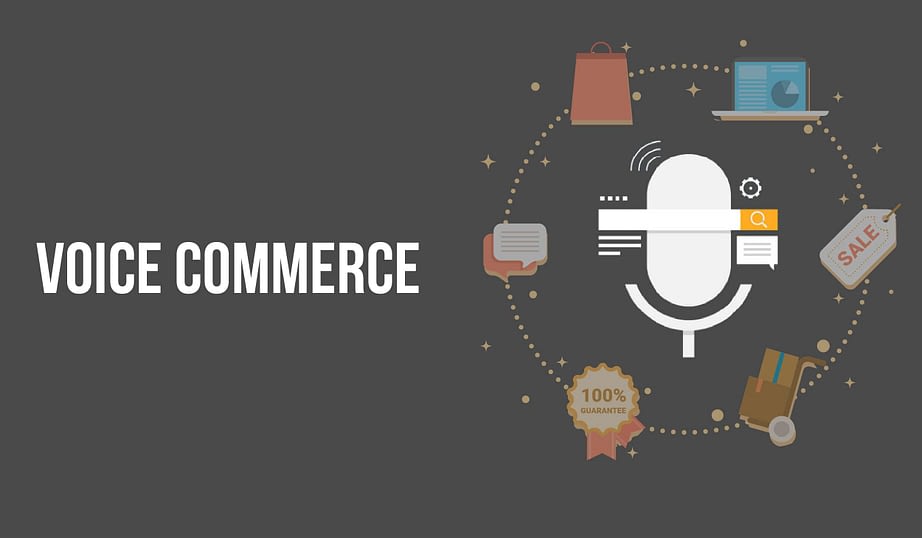 Want to know about the future of the eCommerce business? The 'Future of E-commerce Report from Shopify
Chatbots
The chatbot market is increasing day by day. Chatbots are AI-based technology that can be used to communicate in natural language in real-time via audio or text. A chatbot can perform just more than frequently answered questions, it's a prominent way to give effective customer support for any business. Leveraging it for e-commerce is the most ideal way to adopt the latest technology.
Many brands are already using this technology like rideshare, Starbucks, Domino's, Sephora, etc. You can use chatbots and instant messengers by joining them into your online platform to intensify your e-commerce store execution. It is becoming necessary for any business to keep in touch with customers. Chatbots provide instant 24/7 customer service and serve as a resource to get shoppers to the right pages and get them back to your business.
According to Business Insiders – The Chatbot market is predicted to hit $9.4 billion by 2024.
The benefits of Chatbots are instant response, Frequently-answered questions, and 24-hour service.
Video Marketing
Video marketing is another form of content marketing. Consider creating videos instead of writing content and placing videos of your social media platforms and on the key sections website like homepage, about us page, and more. Unboxing videos, tutorials, explainers, and informational content are examples of videos that can reverberate with clients and they settle on purchasing choices. Also, it helps the customer know what they are getting.
Marketers are following trends of Instagram reels, Facebook video, live streaming, and more for video marketing. YouTube is the best platform to fulfil your Video Marketing need. This is expected to reach $12.66 billion by 2024.
As per a survey.
85% of companies used video marketing in 2020
Top video trends in percentage that marketers create: explainer videos (72 per cent), presentation video (49 per cent), testimonial video (48 per cent), and video ads or sales video (42 per cent).
Multiple Payment Methods
Innovative companies already started adapting multiple payment gateways to expand their business line and revenue. Integrating multiple payment methods in eCommerce websites gives better customer retention. Now brands are trying to integrate as many popular payment options as they can on their site so such a circumstance doesn't emerge where online customers feel they have no choice but to eventually abandon the purchase.
 Give multiple payments for quick and user-friendly checkout such as Credit cards / Debit cards, PayPal, Google Pay, Amazon Pay, Stripe Payment, Apple Pay, and many more payment methods that can increase conversions and customer satisfaction.
Social Commerce
Social Media has changed the way people interact with each other. Almost 75% of the total population is active on social media. Social commerce is a modern and wildly growing trend among retailers. Modern retailers or small businesses are using social media for their eCommerce business to connect with their existing and potential audiences.
With the strength of social media and e-commerce, the future of social commerce appears bright. All significant social media platforms are growing day by day in the eCommerce sector. In 2020, Facebook has introduced Facebook shops as well as Instagram reels and Instagram shops to enhance social commerce. WhatsApp too has added an in-app shopping feature where the buyer can easily buy products directly via chat option.
Just as you can directly interact with customers through chatbots, in the same way, social commerce messengers like Facebook Messenger, WhatsApp, Telegram is the great source for retailers to interact with their audiences and sell products.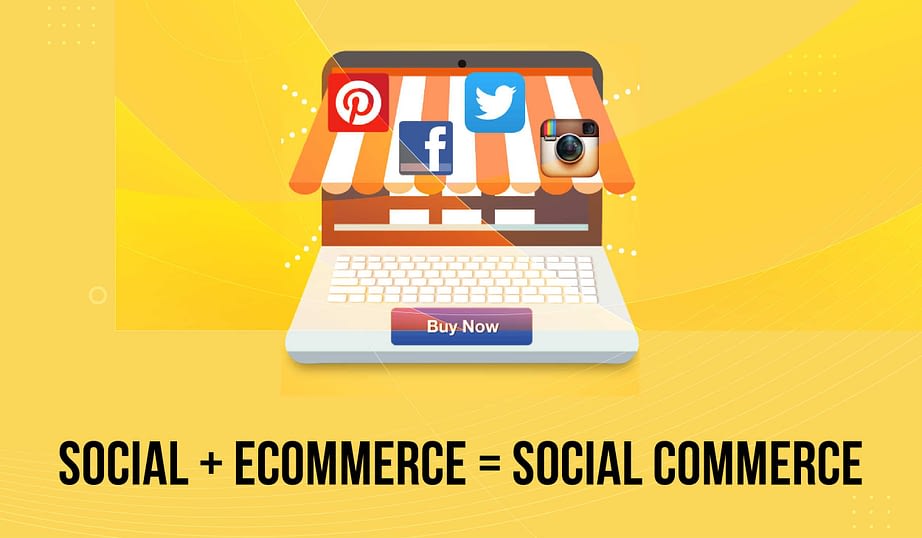 Personalization
Personalization on a website is the key factor in satisfying customers. Online retailers used the personalization concept to build personal interactions in their stores. It can boost conversions and improve a loyalty program. Today, 80% of customers want more personalization from retailers.
 Last year, 78% of retailers invest more in personalization. Personalizing your site plays a significant part in getting your e-commerce business perceived. A wide scope of products are accessible online and each product needs to get displayed in the right manner to the right client.
Conversion Rate Optimization
Conversion rate optimization is the practice of maximizing the percentage of website visitors that can take some actions like a request for a quote, signing, buying a product, and more. Conversion rate optimization will turn into a vital segment of an online business methodology to accomplish both quick and long-term results. To find CRO, there is a formula, take a total number of sales divided by the total of visitors to your site.
Buyer Journey Optimization
It is easy to build an eCommerce website, but it is difficult to look at every customer touchpoint and make changes for each to stay on the website. To optimize your buyer journey give a better mobile experience, make your site discoverable, make the site easily navigable, etc.
 As time going, eCommerce became more and more challenging for you to win the market over and to persuade them to be your purchasers. To discover how your business can best deal with the challenge, we should initially examine the buyer's journey and comprehend what happens before you make or lose a deal.
Subscription & Loyalty Program
It's a given that the eCommerce business will just increase day by day. For some organizations, customer retention will be top of mind. We can expect subscription-based items and dedication projects to keep on developing, giving comfort, restrictiveness, and reserve funds to customers.
 This builds a relationship with clients and urges them to become your brand. There is a subscription of different types nowadays and their accommodation is alluring for purchasers. For business, subscription services approach to anticipate stock and deals that are now secured.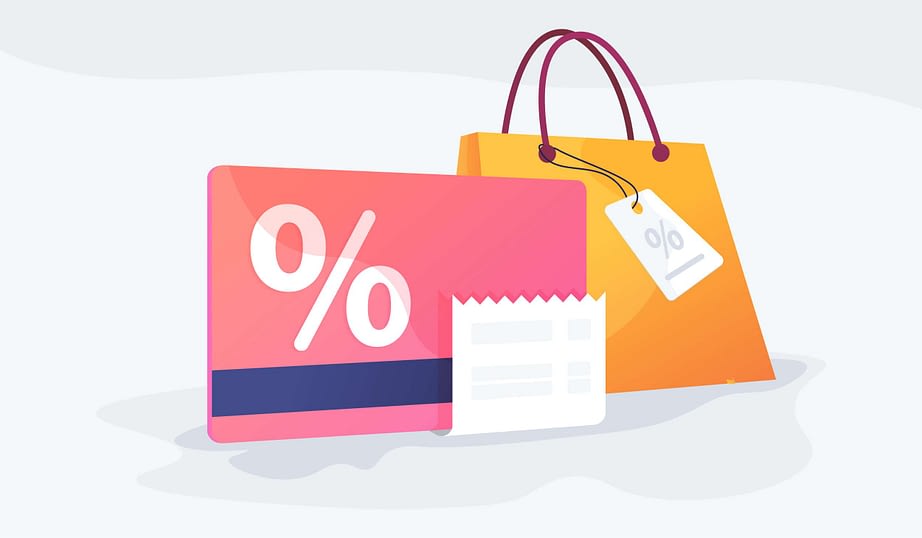 Conclusion
This is the real picture of what the eCommerce industry is expecting in 2021. 2020 demonstrated how tempestuous the business is given the enormous changes that online retailers experienced because of the pandemic.
So there's a lot of new things that take palace in an eCommerce business. Technology and individuals are continually developing, and since the eCommerce business brings it all together, we are continually going to be looking toward what's to come. One thing is without a doubt, is that it's never too late to jump right in, discover and learn some new information, and assess if it's appropriate for your business.
Talk to us if you are unaware of these eCommerce trends and start an eCommerce business today and sell your product like an expert.