Hey Restaurants Owners!! Now you can run ads on Uber Eats to get more orders and reach more audience.
.
Let's discuss….
.
Firstly Uber was a ride-sharing service provider. However, the organization has made huge advances in the food delivery market with Uber Eats. And now according to the latest news, this Uber Eats has offering advertising services to the restaurants, which could open huge advertising doors for entrepreneurs. During this Pandemic, the number of active customers on uber eats had dropped nearly in half.
Uber Eats has listed its first-ever paid advertising tool for restaurants. A paid platform or you can say a better way to reach more potential customers. Uber eats says that the advertising program is available for both restaurants and independent. Restaurants can create their ads directly in their Uber eats dashboard and set budget, audience, locations, and duration of the ad for their niche marketing. It also includes a new loyalty program for restaurant partners. They can also review the reporting dashboard to see the estimation of paid advertising before choosing where and how to buy.
Restaurants can choose to promote a particular ad, a loyalty program, or to help their positioning in the home feed. The admin can see the insights of the ads, how their ad is performing to make changes as needed. Uber Eats has likewise reported over $1 million in promoting credits to qualified restaurants as an approach to urge more organizations to experiment with this new offering. When testing paid listing, early outcomes demonstrated that participating restaurants were getting a return on advertising spend of $5 for each dollar spent. Since select Canadian restaurants can begin with free attributes, they'll have the option to see their information and make investment choices pushing ahead.
Uber Eats said, "We've seen restaurants spend as little as a few dollars a week, but the average is about $50 for independent restaurants".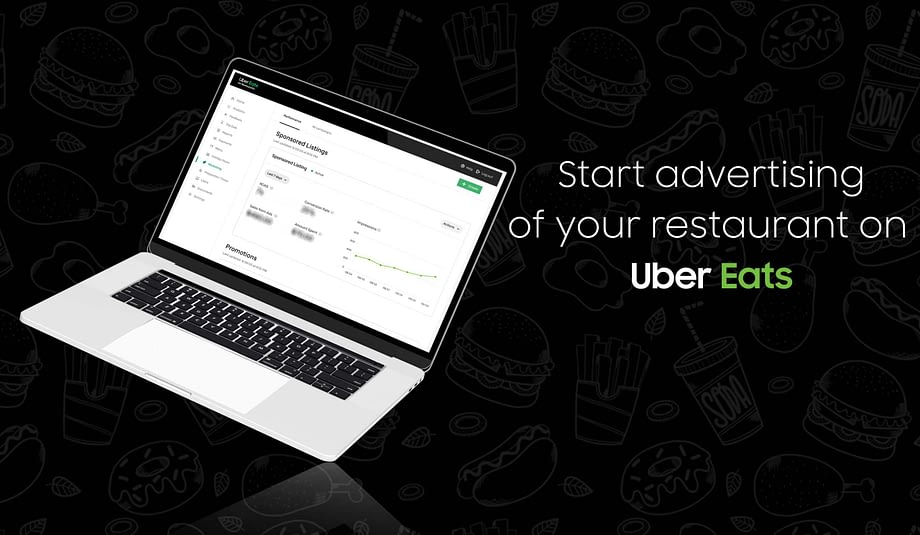 Why it's important: For a restaurant owner, it is important to stand out in front of their rivals and reaching more potential customers to bring in cumulative revenue.
What's next? Sponsored ads in the uber eats will be visible to Canadian consumers by the end of the month. 
Of course, positioning in the uber eats app is a basic need for restaurants to grow their sales and grab customer attention and orders. Uber eats advertising campaign that is easy to edit, view, and track customer behavior. Uber eats is the first online food service that has launched sponsored listings. Restaurants pay a charge to be on the marketplace as a major aspect of their general commission rate, which also includes expenses for last-mile delivery.
Note: Restaurants who use paid ads will surely appear on the top of the uber eats app. Want to be on top of uber eats and generate more revenue?
Contact us today.